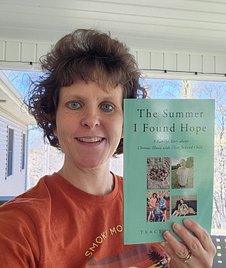 WAYS TO GET STARTED TODAY
You can start your journey with Essential Oils in 2 different paths:
Did You Know I wrote a book too?
My daughter has several chronic illnesses and essential oils played a huge role in helping her to combat and ease her symptoms that she has on a daily basis. We also are just an interesting family as well and have adventures where ever we go. Check out my book here to purchase...
Are you tired of being sick and tired like I was?
Back in 2016 I had no energy, kept getting sick all the time and deperately needed a change. A cousin of mine introduced me to Young Living's essentiall oils and I was hooked. Our family has never looked back and I hope you will join me. Try my products and see the difference. Then purchase your own products or you can keep on purchasing these, the choice is up to you.
Young Living has over 800 products from oils, supplements, beauty, skin care products and more. If you want to purchase your own products through Young Living please use this link